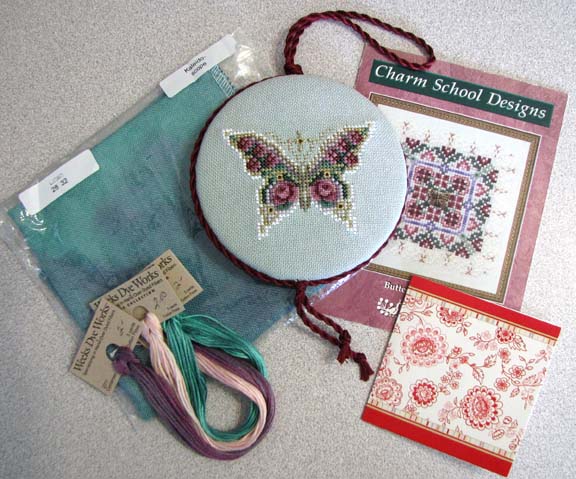 I received this wonderful Just Nan exchange from
Erin
yesterday. The butterfly is just gorgeous, with the roses stitched over one. I don't think I've seen this piece before. Her blog says it's from the 2000 JCS Christmas issue (I don't have that one since I started stitching in 2001). She did a really lovely job on it.

I haven't received word that my piece has been received yet, but it's only been a week and it had a ways to go.

I should have a pic of TW's Spring Faerie to show soon. It's coming along nicely.