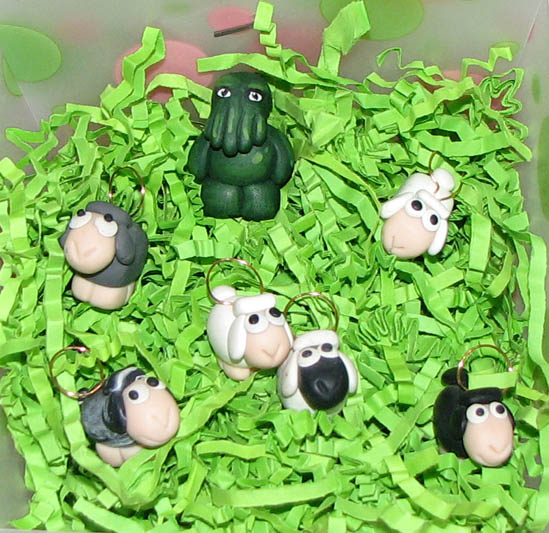 I had lunch with
Cheryl
the other day, and she gave me my Christmas present from a while back. We'd been having some trouble getting together, what with me having a baby and all. She commissioned some polymer-clay sheep since I've done a few pieces with sheep on them. Aren't they adorable? They're technically knitting markers, but I just like to take them out and look at them!
Also stashed in there is Chippy Cthulhu. Cheryl said he was for Matt, but I think I'm keeping him! He's so cute! (Can an Elder God be cute?)
Thanks again, Cheryl! I love them!
Oh, and I finished the Boo Scissor Keeper today. At least I was kind of productive over the holiday.