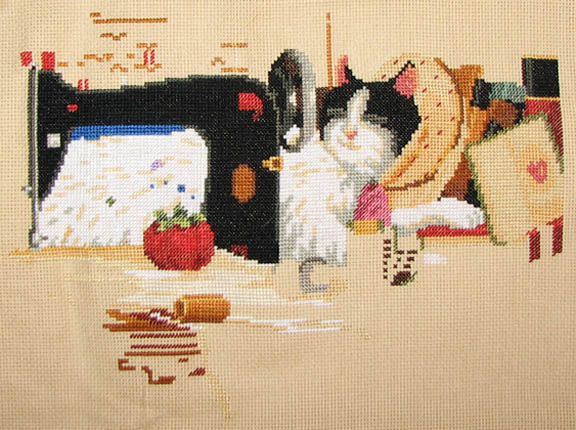 I did a little bit on this piece. It's one of my two UFOs, and I'd like to get it done this year. I'll rotate it around, basically stitch on it until I feel like moving on (my screaming rotation). Matt reminded me about his Magnificent Wizard, which is the other UFO. If I can keep the number of new starts down this year, I may even be able to work on that one.
Next, I think, will be Rose and Butterfly Quilt again. After looking at my last pic, I realized I had forgotten to stitch part of the border on the last block. Oops!
Gaming:
I am so excited about the new Stargate MMO,
Stargate Worlds
. I cannot wait to play this game. It's supposed to come out in the fall of this year. My stitching may take a beating. The last time I got obsessed with a game (2005), I didn't stitch for almost the entire year. What a tragedy!