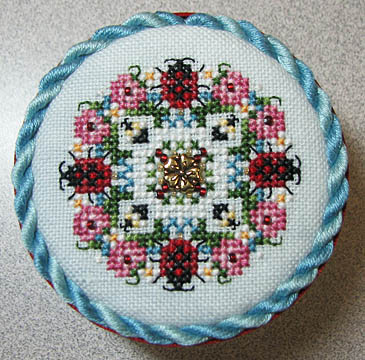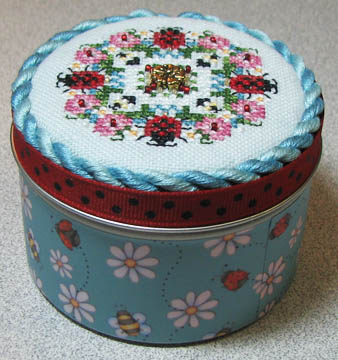 I finished stitching this Just Nan piece a while back and did the finishing today. Very easy. This was a piece I bought at Ginger's when it was going out of business. What a bittersweet finish.
My first 5K:
Sunday Matt and I walked our first 5K! I was so excited. I walked the whole way because it was very hilly, but I finished! I'd been walking for a few months and really buckled down with training this last month -- 5 days a week of walking 3 miles each, with a little slow jogging thrown in to help my breathing (my biggest problem is catching my breath). I think I'm hooked because I'm contemplating the Sea World San Antonio 5K in October.
Disney Cruise:
Disney changed their 2013 itineraries, so we're going in January instead of February. Also, we get a day at Disney World. I'm very happy about this, except that now I have to figure out what all to cram into one day!
City of Heroes closing:
City of Heroes was my first MMO (computer game). I haven't found one that I liked as much. Even though I haven't played it in a while, I've thought of going back. Sadly, they're going to be shutting down the servers. :-( The search for a good new MMO continues.
Reading:
I'm still reading all the urban fantasy/romance I can get my hands on. I got to meet Kalayna Price and Ilona Andrews, and I was thrilled. Right now, I'm reading Kim Harrison's latest. Matt's laughing his butt off reading Jenny Lawson's book. I must get to that one.