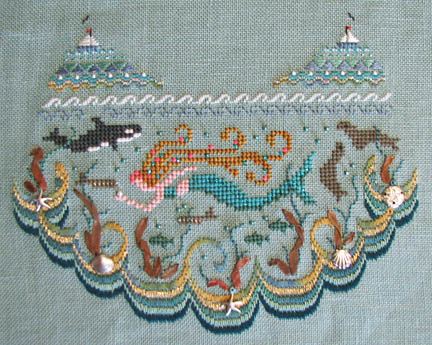 I've finally finished another piece of Mermaid Song by Victoria Sampler. I have two smaller items left to do. We'll see how long that takes.
I also finished a piece for the Hooked on Exchanging Halloween exchange, which I need to mail out very soon. I want to make another just like it for myself, so that's on the agenda too.
Oh, and I plan to stitch Logan a Christmas stocking. I bought a pattern that has lots of little cars, so I'm planning to arrange them on the stocking and add his name at the top. I couldn't think of anything more appropriate for a kid as crazy about cars as I was about horses at his age. Speaking of which, he's turning five next month. Can you believe that?