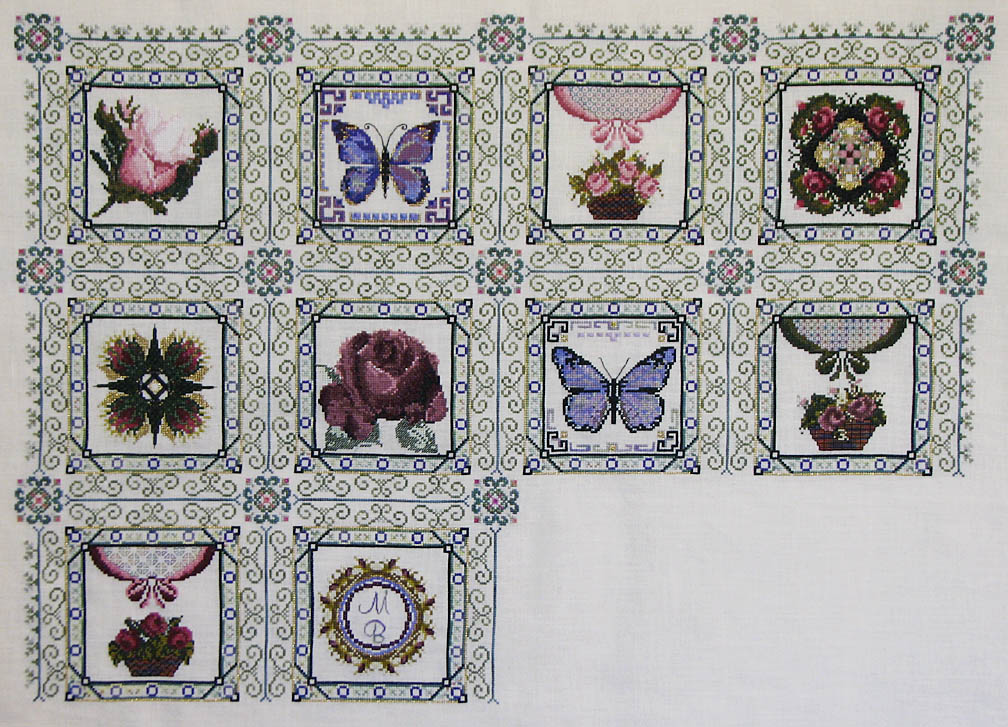 Here's the latest installment of my monster Chatelaine. The initials were a little tricky to figure out because you need to center the letters, not their little swirls. Martina had charted the M (because it's her initial, of course), but I had to figure out where to put the B. An added irritation was that I goofed on the placement of an eyelet at the bottom, which threw off the letter placement. That's right, I had to rip out over-one stitching--always a pain in the backside. But hey, it's done, and I like it!
My framed pieces from Jill Rensel should be coming in any day now....
Diet: I've been working on getting my Lap-Band to the right fullness. Unfortunately, during this last round I got overfilled. Ouch. I could hardly eat anything, and I woke up many, many times at night choking on acid reflux. Yesterday the doctor removed some of the fill, and it's such a relief. I'm also getting better restriction, so we'll see if this works.