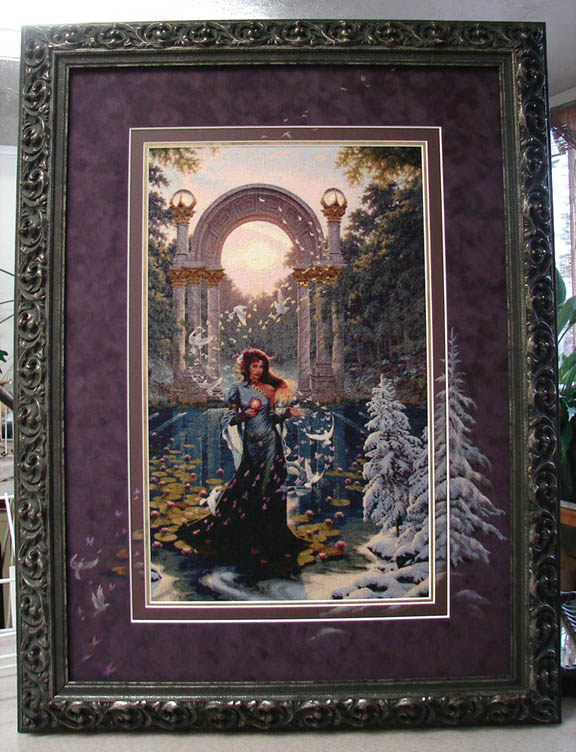 Jill sent me some photos of the pieces she's framed for me. They should ship out Monday. I am so excited!
The first piece is my biggie, The Awakening by Heaven and Earth Designs. Click to get a bigger pic so you can see Jill's amazing painting on the mats. She's a true artist.
The second piece is Castle Sampler by Teresa Wentzler. This is the piece I stitched on before and after Logan was born. I actually took it to the hospital but didn't get to stitch on it (drat). I remember stealing a few minutes here and there while recovering in bed. Where there's a will, there's a way!
Jill has certainly done the pieces justice, and I can't wait to see them in person. If they're this gorgeous in photos, they'll be even better in person!