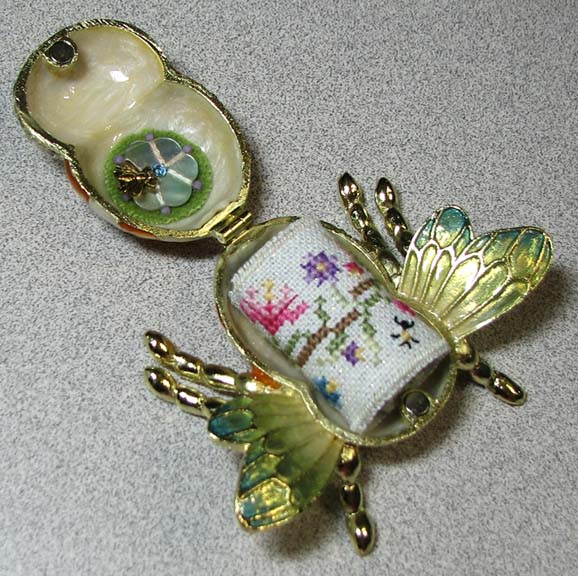 Here's the piece I finished the other day, Barnabee's Bride by Just Nan. I have more pictures on my
website
. I've been having this one for a while. I stitched it to have a small piece I could work on while spending time with Logan. It's often too difficult to take out a large piece. I'm frankly glad to get this one out of my kitted pile. The box for the bee was a great lump in my project bag.
My current small project is Quilted Bear by Just Nan. It took me forever to find a bit of fabric for it. I can't believe I don't have any 28-count natural linen in my stash! Still, the sand linen I found looks pretty darn good. Now if I can find that extra bear charm I had....
Oh, and I finally got Egyptian Sampler back from the framer! She had to do a few adjustments--the inner mat didn't have enough showing, and the piece was far from centered. It looks good now, and I just love it. Pics soon.
In other news...
Matt's been having tons of homework this semester. The poor husband has two labs, and he's just working himself to the bone. He's got really dark circles under his eyes and isn't getting much sleep. Logan and I are missing him.