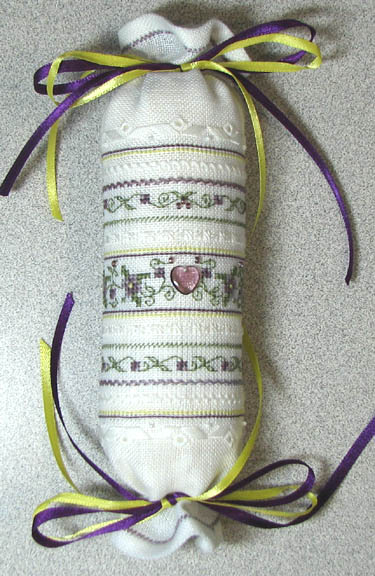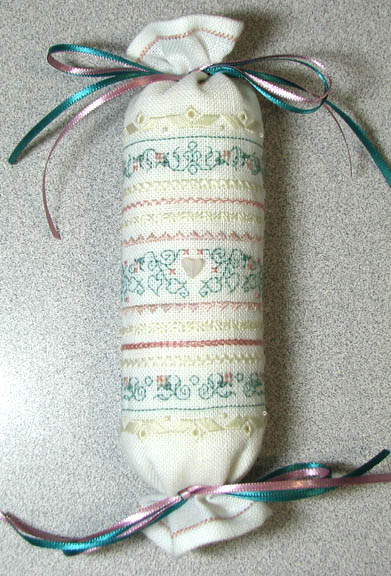 I finally got the last bit of ribbon I needed to finish up these last two needlerolls (Violet Bouquet and Sweetheart). I am so happy to have these all done. I started the series at the beginning of 2008. It feels like I've been working on them a lot longer than that.

Now I've been working on the Spirit of Snow Angel by Brooke Nolan, but I'm having second thoughts about the perforated paper. I've already ripped a square out when trying to tuck a tail in (fixed it, though). I'm wondering how long this paper's going to last. I don't need it to last hundreds of years, but just through my lifetime would be nice. The angels are a fair amount of work and money, so I want them to be around for a while. The paper's also taking a bit of bending with all the stitching, Kreiniks, and beading. I could switch to fabric, but then I like the paper-doll quality of the pieces. Hm.
As you may have heard,
TW Designworks has closed
. This makes me very sad since Teresa Wentzler is my favorite designer. I still have lots of her designs to stitch, but there won't be any new pieces, not even Illuminata, which was promising to be something spectacular. This economy really sucks.