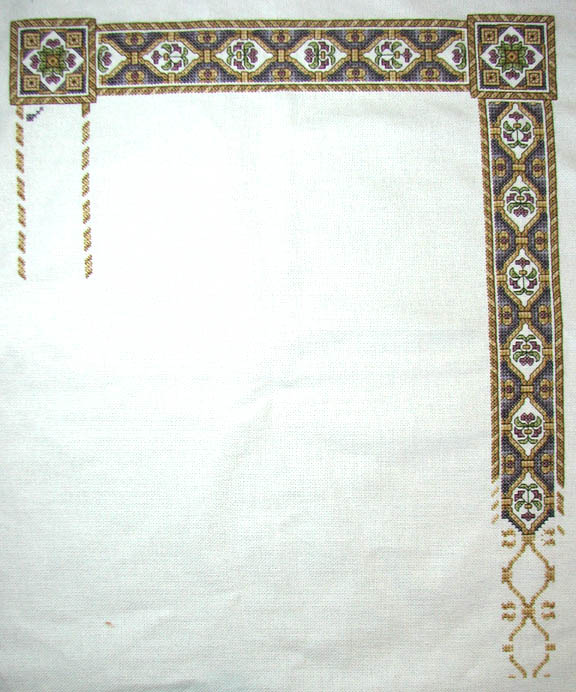 Not the greatest picture, but it shows my progress on Teresa Wentzler's Lady of Shalott. Progress has been slow because there are a lot of color changes and I haven't been using my stand.
I'm going to try to take a picture of all my needlerolls, but I need a bigger basket first.
Sick again:
This is the 10th sinus infection in 10 months, so the doctor has referred me to an ENT. I really hope he can fix this without having to cut me. A few years ago I had a doctor comment that he was surprised I didn't get sick more often and they could scrape out my sinuses. I don't think I'd be as quick to say no now, but I still wouldn't be eager.