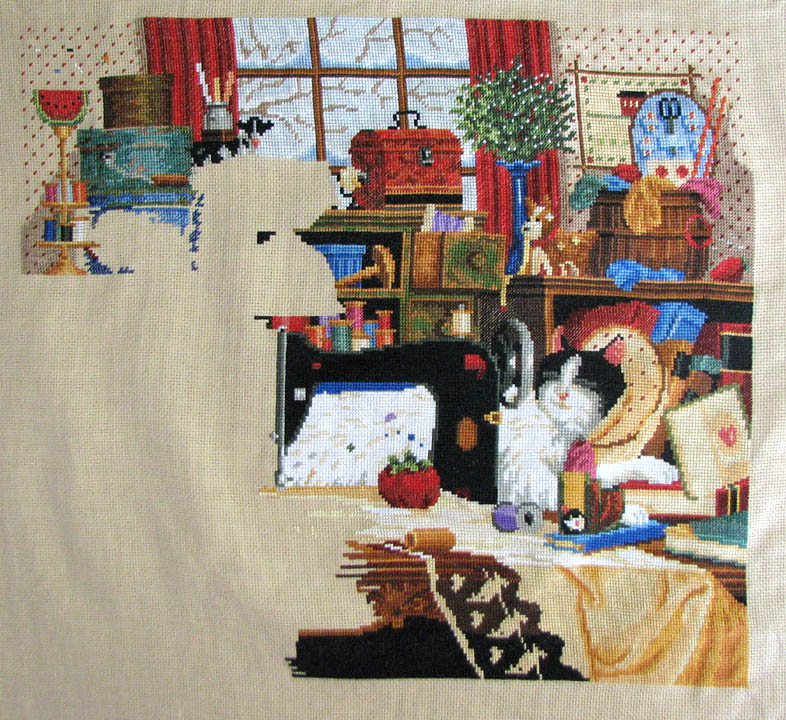 I made fairly good progress this week. I estimate I have about two months of stitching left, if I work on this piece exclusively, and then I can start on the extensive backstitching. I believe I can finally see an end to this piece! This is my oldest WIP and has taken me the longest to finish. I think I started it before I met DH, around 2002.
I came across the
Totally Useless SAL
on someone's blog and decided to join. I usually have a large pile of orts, so we'll see exactly how huge it gets.
Reading:
While I was sick, I finished up Mercedes Lackey's Elemental Mages series. It's my favorite, next to the Valdemar series, which I finished before that. The next in line is the Fairy Tale series, which is made up of two books. I'm so glad I'm rereading her books. I'm enjoying them as much as the first time around.
Vacation?:
We're going to try to get to Sea World in San Antonio this coming weekend, just spending Saturday night at a hotel. This will be Logan's first trip to an amusement park of any kind, and we don't know what his interest level will be. If he doesn't get into the shows or animals, we can always head to the water park section. I'm sure he'll like that.