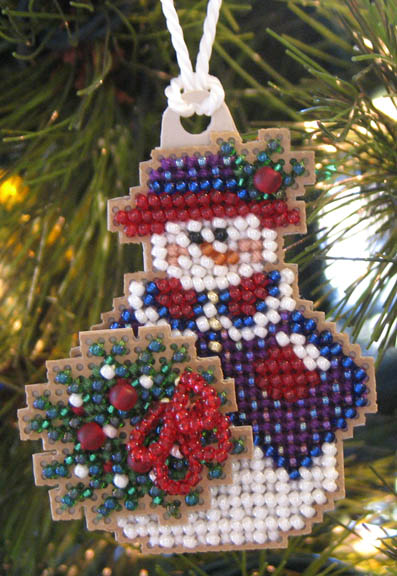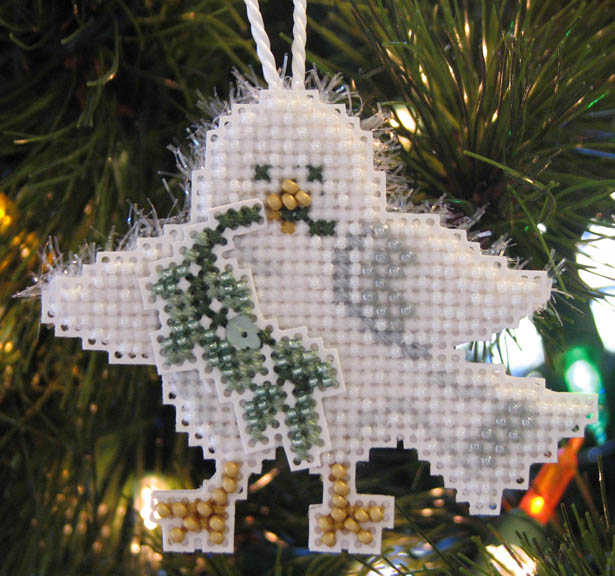 I finished these Mill Hill bead kits a few weeks ago and am just now getting the pictures posted. I've never done any Mill Hill kits, which seem to be pretty popular, before, but working with perforated paper is much more fiddly than I thought it would be. Putting the backing on can be a pain too, especially cutting it out, so I may skip that if I do another one.
The first one is called Wintertime Snowlady, and the second is called Christmas Dove. Cheryl gave me the Snowlady kit; it was looking for a home. I bought the dove when we were at ABC Stitch Therapy in Houston (one of my favorite places to order from, incidentally, and now they're a few hours' drive away).
Oh, Sarah Beth asked what kind of yarn I used for the scarf. I believe it was Caron Simply Soft. I find Red Heart yarn very scratchy. I may need to try wool or another material someday. Any recommendations?