Zeb called me out, and yes, I haven't been keeping up with my blog. :) FrontPage has been giving me fits, so I haven't updated my
website
, which means I haven't updated my blog. And it's been since April! Eek! Also, I don't see as many cross stitching posts as I used to, so I'm not the only delinquent blogger. I get the feeling our stitching community isn't as active any more. Or is it just me?
So let me do some catch-up. Here is a piece I did for a Thanksgiving exchange back in October. It's called Thanksgiving Comes Again by the Prairie Schooler. That's 40-count linen, by the way.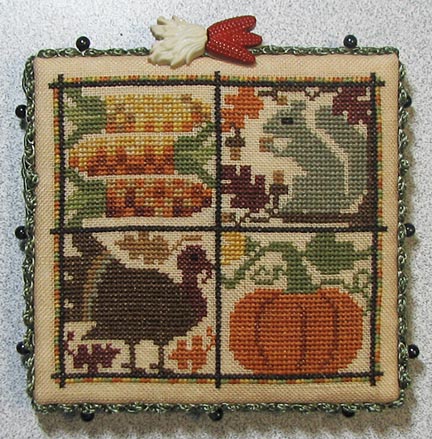 I also stitched an Autumn Mini by Waxing Moon Designs as an angel stitcher. Honestly, I don't know why people sign up for an exchange if they're not going to stitch. That's the most fun part!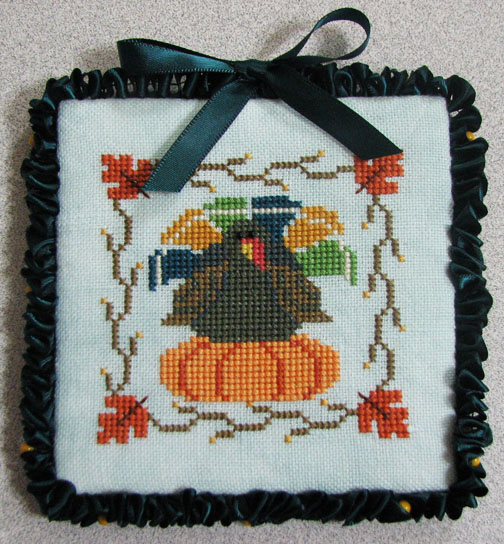 I also finished Teresa Wentzler's Summer Faerie. Pictures soon.
Geocaching and Other Hobbies
So what other hobbies have been keeping me busy? A friend got me into
geocaching
, which is kind of like a treasure hunt without the treasure. I'm a compulsive collector by nature, so I figured I'd get hooked. I did.
I've also been reading a lot, and I started playing World of Warcraft again. I joined a guild that levels without killing anything -- right up my alley! You have to be patient and enjoy tedium -- that's me! I've also been working on the yard. My husband has been replacing the fence, and I've been working on the flower beds (of which there are many). This was a lot more work than I thought -- a lot. This bed should look better come spring when the lantana and irises go crazy.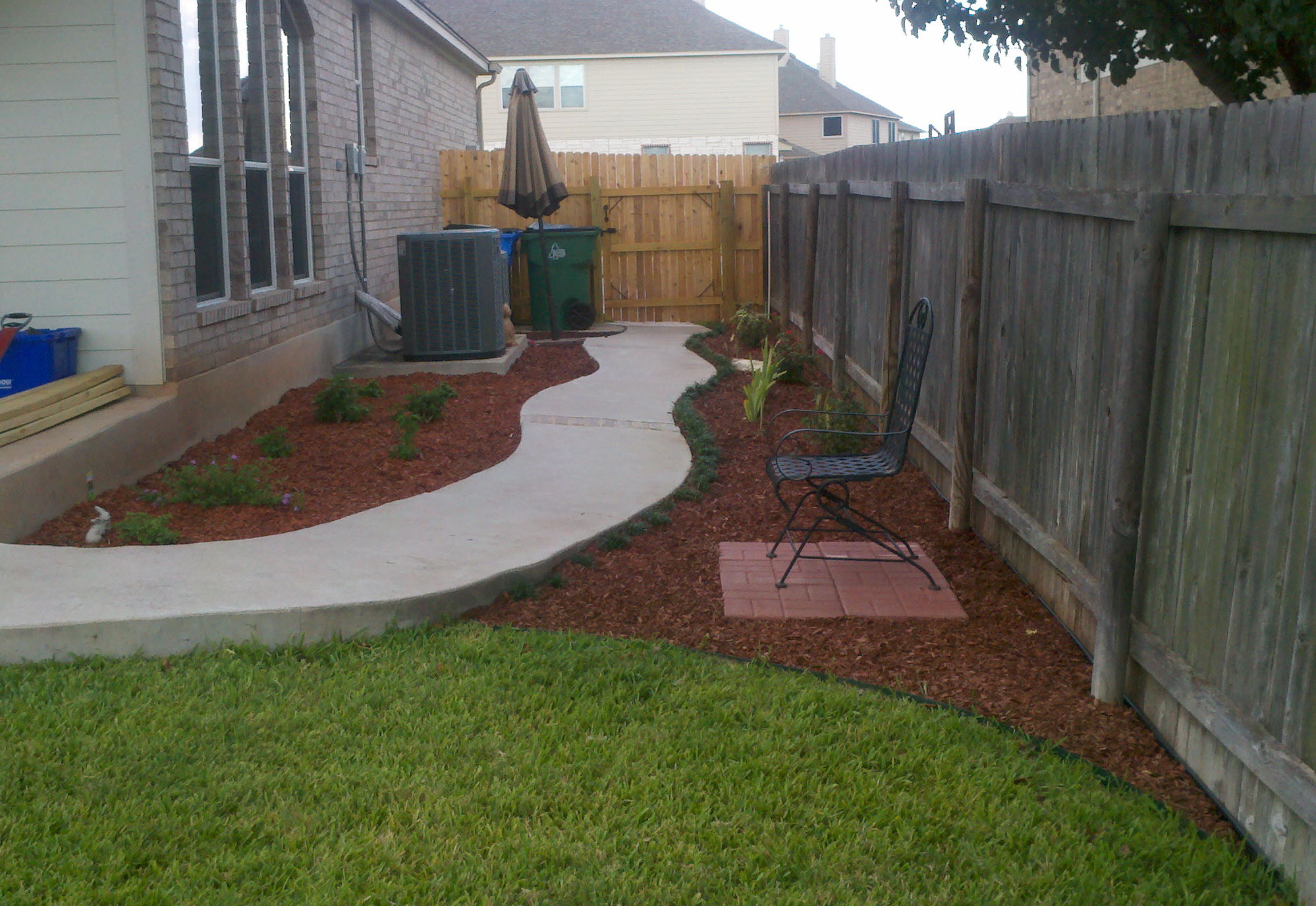 I also did my first beading project and bought a felting kit. We'll see how those turn out.